What is this thing?
The Willa Walker is a handheld device that makes helping a baby learn to walk even more joyful.
It allows an adult to stand upright and still participate in this incredible milestone of their baby's development.
How did someone not come up with this before? 
Good question. Gabe, the inventor of Willa Walker, is a mechanical engineer and cousin of Willa.
He is constantly tinkering and inventing FUN. He babysat Willa when she was learning to walk.

Ten minutes into the babysitting session, Willa Walker was born from some scrap materials in the garage.
What makes it so great? 

The Willa Walker is super easy to use --
no latches to fasten, clasps to buckle, harnesses to wrestle a squirming toddler into.  
It's what happens when you combine a creative mechanical engineer with a baby learning to walk.  
Willa Walker is made from natural hardwood and cotton.
All of the materials are earth and human friendly, from the sustainable wood handle and rings finished with organic coconut oil, to the packaging that is 100% recycled.
The transition period from crawling to walking is an exciting one and it only happens once.  The Willa Walker makes it easy and fun … for everyone.

The Willa Walker team:
We know that five guys growing a business will not be the make or break for planet earth.  But we will be sure to do our part by joining the quiet revolution of conscious makers who are working outside modern manufacturing channels – seeking sustainable materials, processes, and practices.
It Takes a Village
Woodworkers
Masaya & Company is the name behind the hard working team in Nicaragua that takes the scraps from beautiful furniture to make our Willa Walkers. They're ethical, smart, and skilled; but above all they're good people.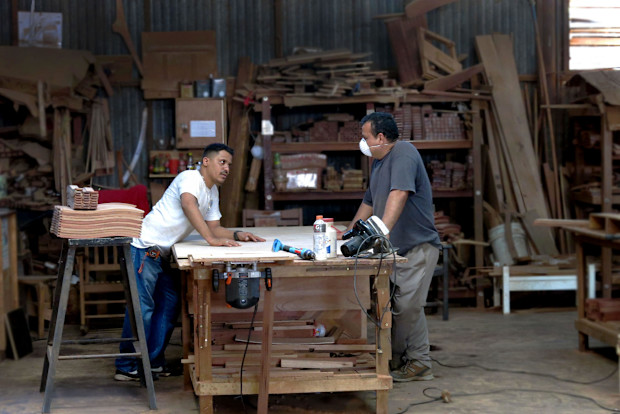 Woodworkers at the Masay & Co. shop in Nicaragua.
Before we found Masaya, Gregg at Gemin Fabrication in Oakland, California made our prototypes and first production parts. He got us going and that's his specialty.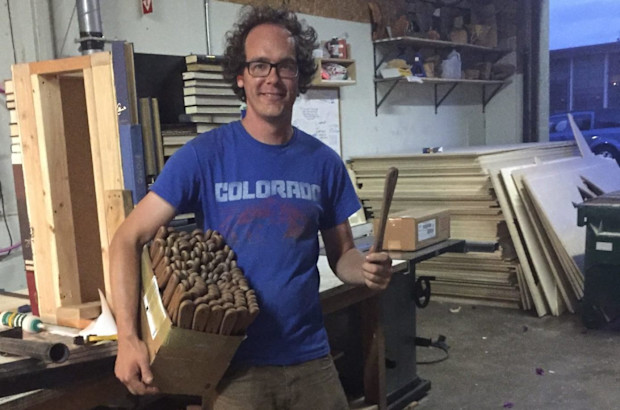 Gregg, happy to have finished up the first Willa Walker production run.
Video Team
We couldn't have made this awesome Indiegogo video on our own.  Plus M Productions is responsible for that. Next time you need to show the world something, call them first.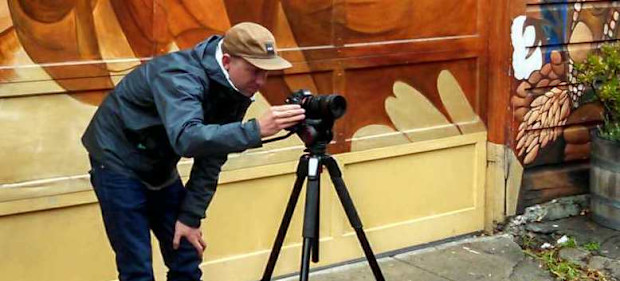 Andy Miller from Plus M Productions doing what he does best.
A Seamstress
A friend of ours introduced us to Susan Stark and she has sewn every strap to every ring in her yurt in Tam Valley, California. She's the sweetest person you'll ever meet.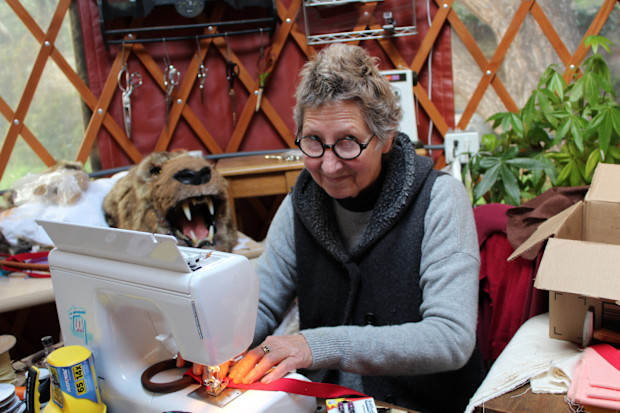 And last but not least  some of our wonderful Willa Walkers!